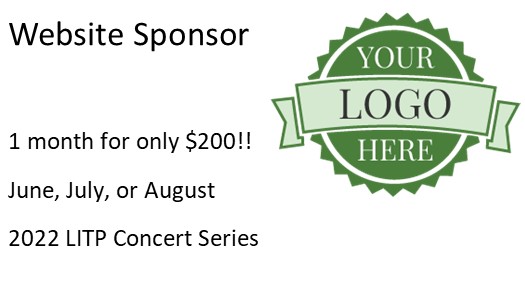 Gwen McCarroll: Chair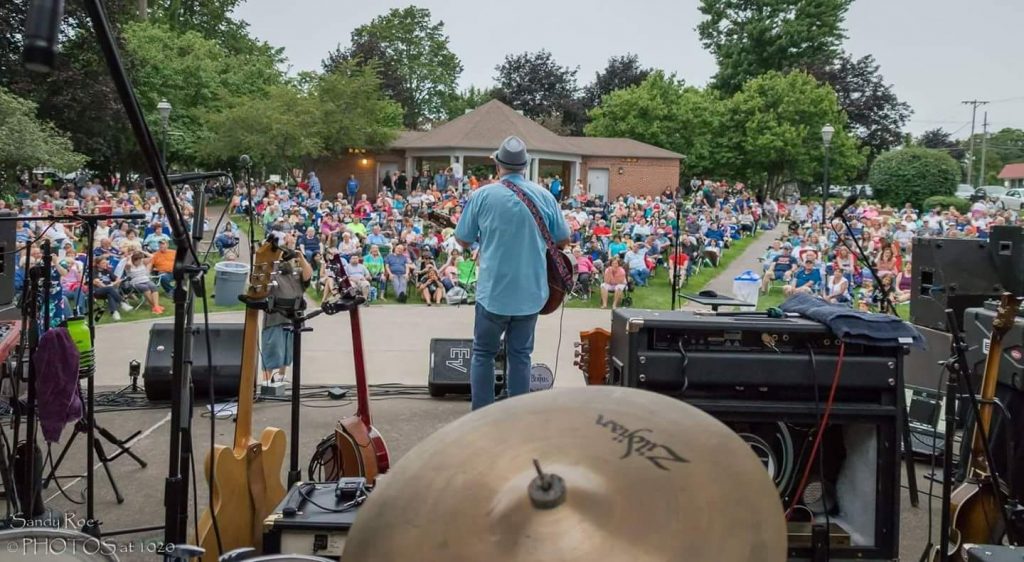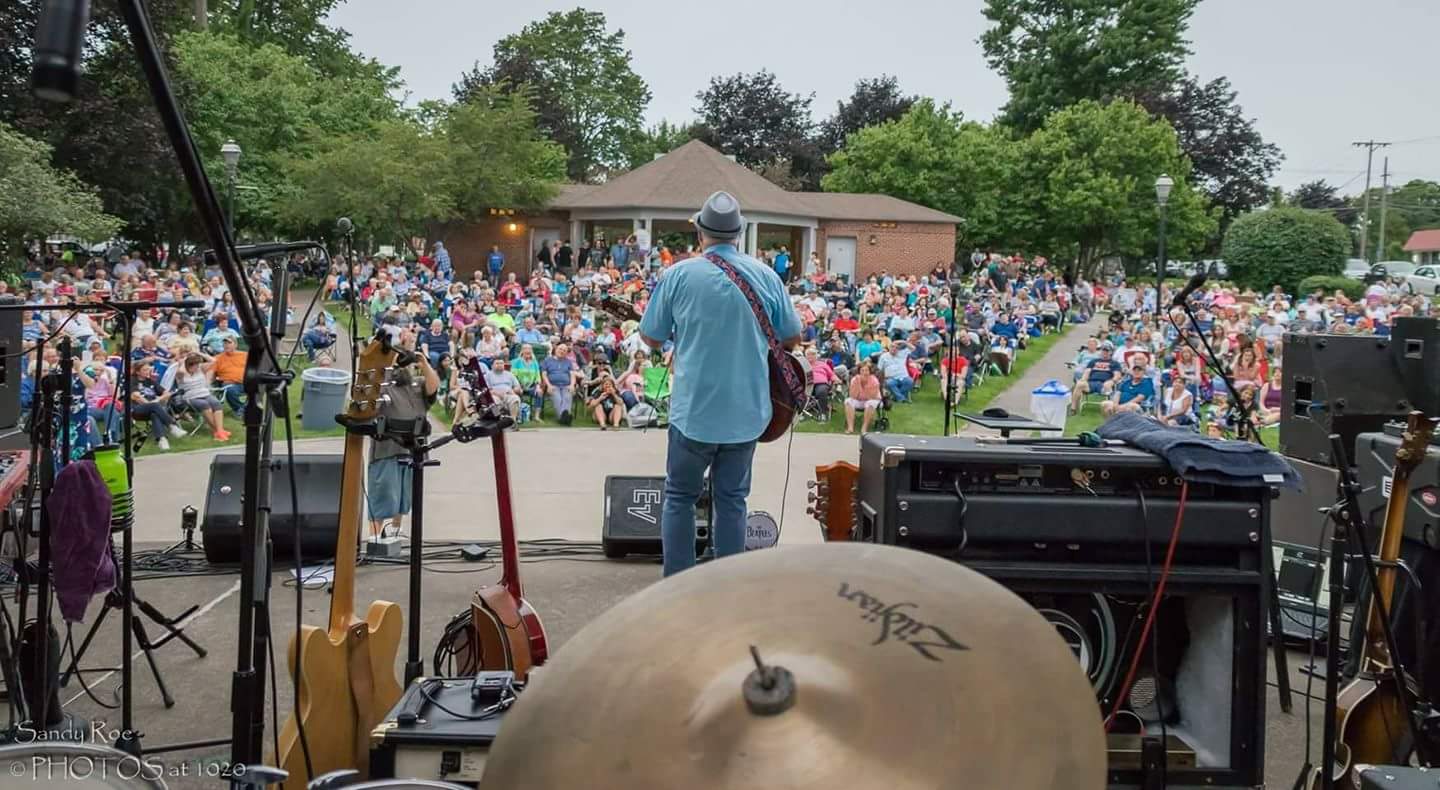 Liverpool is the Place (LITP) is a sub-committee of the Greater Liverpool Chamber of Commerce. The purpose of LITP is to present cultural events, encourage sponsorship of these events, raise funds for programming and to bring together all ages and people of varied interest to the community of Greater Liverpool. LITP runs the summer concert series in Johnson Park, as well as the concerts in the Library.
The average attendance -400 people-2022 Season Starts Monday, June 6 and ends Wednesday, August 17. Every Monday and Wednesday at 7 PM. PLEASE CALL 315-457-3895 starting at 6 pm for rain cancellation.

CLICK HERE TO VIEW/PRINT CONCERT SCHEDULE
Great visibility for your business & a great value for you!
Become a Sponsor-Contact us today! Contact Pat Urquhart 315-243-1443 or Colleen Gunnip 315-652-5029
THANK YOU TO OUR JUNE PRESENTING SPONSOR:

THANK YOU TO OUR JULY PRESENTING SPONSOR: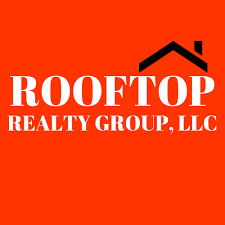 THANK YOU TO OUR AUGUST PRESENTING SPONSOR: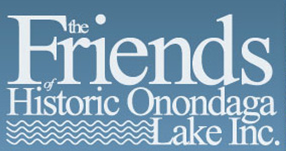 Presenting Sponsor – NEW: One per month! $1000 (SOLD OUT)
Your large sign or banner on stage at every concert during your month.
Your name in all promotion PLUS your logo on schedules and Chamber media.
An opportunity to take the mic on stage, have an information table, AND distribute items.
Schedule Sponsor – Limited to one! Visibility all season long! $850
Your Company Logo(B&W) prominently displayed on season schedules. Add Coupon or Offer! (Approx. 1,000 distributed at concerts and other delivery sites, including Chamber newsletter.)
Concession Sponsor – Limited to two! A great value! $600 (SOLD OUT)
Your company banner displayed prominently at our highly-trafficked snack bar.
Choose Monday or Wednesday series. (Or, if open, one month for $200, Wed. Series Only)
Website Sponsor – One per month of the season. Affordable! $200
Your logo posted on the Liverpool Chamber website (on top of this page) during June, July, OR August.
Band Sponsor $ 400
The night of your concert: Your company signage on both ends of the stage; a mention of your
company by our emcee; an opportunity for your company representative to
take the mic; the option of having an information table that night.
Throughout the season: Your company name listed on schedules, next to your concert.
(approx.. 1,000 distributed); your company name on concert page of the Chamber website!

Showstopper Sponsor
Ask about a band sponsorship for one of our full house nights! $500
Contact Pat Urquhart 315-243-1443 or Colleen Gunnip 315-652-5029
2022 Season STARTS Monday, June 6 and ENDS Wednesday, August 17
Venue
Johnson Park-Every Monday and Wednesday evening 22 weeks
Address
Second Street
Liverpool NY 13088, US
Starts
7:00 pm
Ends
9:00 pm
UPCOMING EVENTS