We are here for you at the Liverpool Chamber. Our focus is on YOU and YOUR BUSINESS.
A simple reminder you can just call 211. The place to call for help and to help.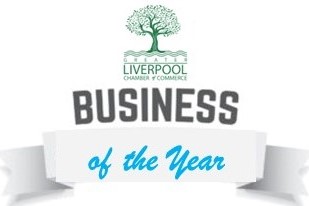 CLICK THE IMAGE TO VOTE FOR 2022 BUSINESS OF THE YEAR

Each month, Chamber ARM (Ambassadors/Recognition/Membership) team nominates member businesses in a specific category, based on Chamber and Community involvement.
Nominations are announced on the first Member Monday each month. Nominees will receive a congratulatory certificate from the Chamber, and the winning business will be determined by a community vote on the Chamber website. This enables not only Chamber members to vote but gives each business the opportunity to promote their nomination and encourage their customers to vote as well! Feel Free to Share